Table sealing device type 760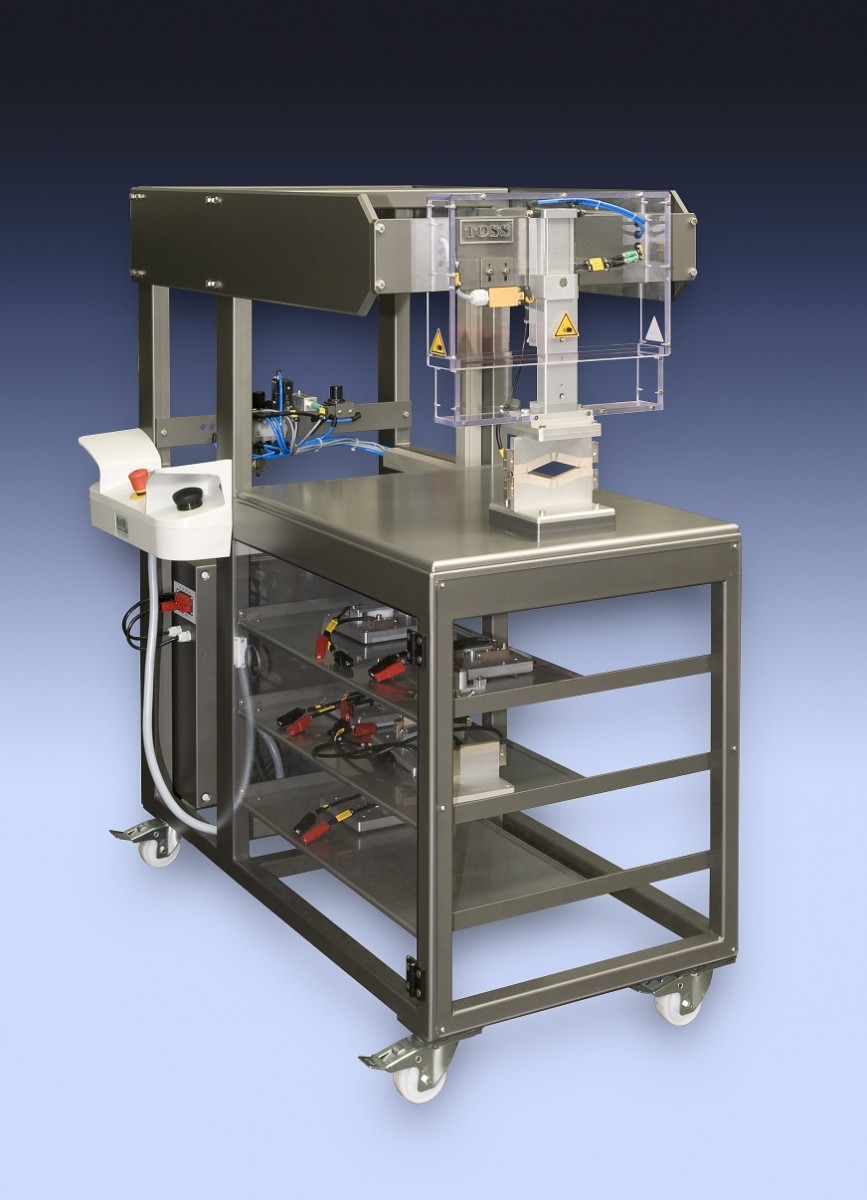 Example:
This pneumatically actuated manual film sealing unit type 760 is designed for welding filler tubes from PE-film onto PE- and laminated film. Unit is suitable for operating contour sealing tools as well as ring sealing tools.
The control cabinet is mounted at the rear side of the unit, thus enabling its compact design. Working cycle is actuated pneumatically, after upper sealing tool was lowered to a safety distance of 5mm by 2-hand-switch. Sealing cycle is running automatically after achieving safety distance.
Lower frame is equipped with storage pockets for the different tools.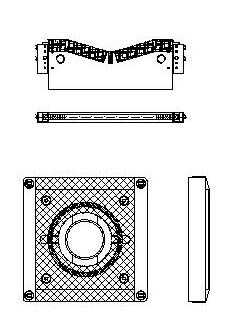 Technical data (brief description):
Dimensions (w x l x h):

Type of sealing:

Active sealing area:

working height:

Connection values:

Weight:

750 x 1260 x 1440 (mm)

impulse

depends on tools used

900 mm

230 V/50 Hz, 4 bar

approx. 195 kg