Temperature controller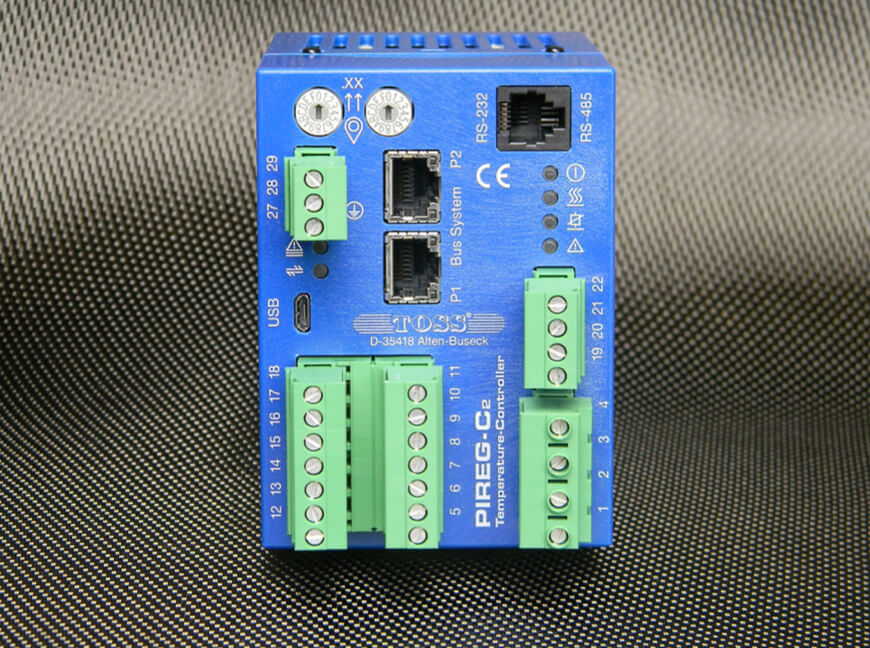 Temperature controllers for film sealing are working "sensorless" on the rheostatic control principle. By now the devices include the most advanced and developed technology. Their control characteristics allow high dynamics in combination with a repeatability of ±1°C. They may be used within a wide range of applications besides film sealing.
There are variable types of devices available for many different applications in packaging machines and film sealing units. Introduction of the microprocessor-controlled generation established many useful additional functions to provide maximum benefit for the user:
direct connection to PLC of machine by analogue or digital interfaces
selective error diagnosis
automatic parameter setting / calibration
temperature coefficients of different heating conductor alloys adjustable
fully automated band calibration in combination with a suitable thermo element and measuring device possible
Controllers with integrated controls are available for applications without PLC. These are suitable for example for the use in film sealing units (individual solution), or for retrofitting of older machines as only little efforts will be required for updating the existing machine control.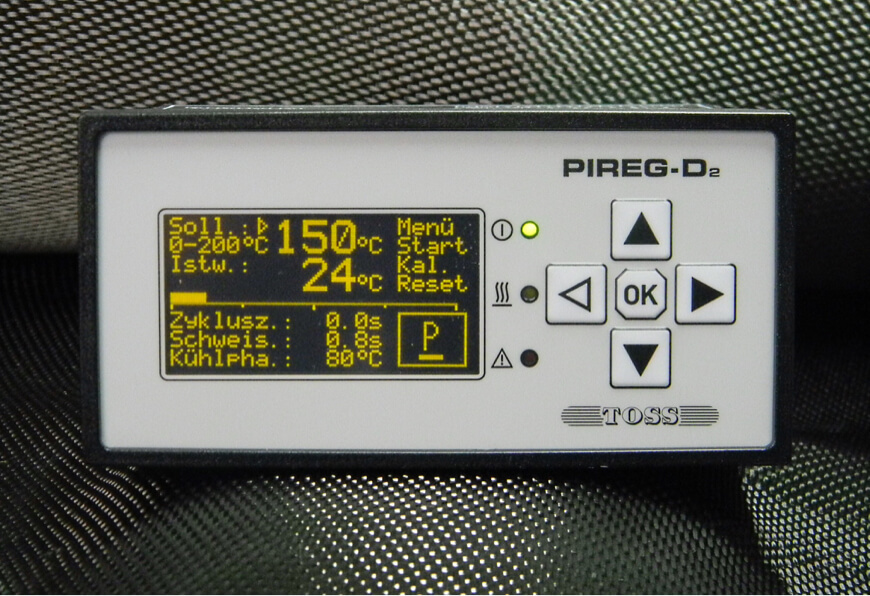 LC-graphic display and LED-status indication
integrated process control resp. further control functions for individual functions
setting of all parameters by a well-structured and easy-to-use menu navigation
validatable
password protection levels (machine operator / machine setter / machine manufacturer)
5-fold recipe memory
memory: factory setting (machine)
memory: factory setting (manufacturer)
2x free parametrisable relay contacts, each 1x signal- and alarm contact
display of cycle time
All process-related parameters are readable at a glance. Great importance was attached to simple operation.
We offer our assistance for dimensioning an application
Downloads for PIREG Impulse Heat-Seal Temperature Controllers