Heating Bands made of special alloys
Like all metals, heating bands tend to expand during heating processes. This expansion will have to be compensated by appropriate clamping devices, as otherwise damage or premature band breakage will occur. Clamping devices cannot always be used due to e.g. limited space conditions. Clamping is principally not possible when long-dimensioned form sealing bands are used. Norex® heating bands are the solution for such applications.
Due to a more limited thermal expansion compared to other materials, clamping devices become unnecessary, or a very much simplified form can be used.
Data sheet Norex®-Heating Bands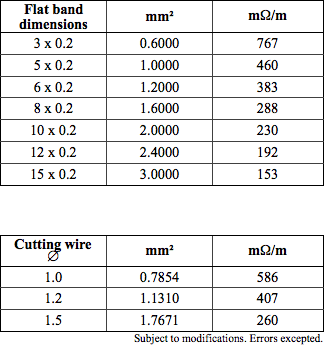 Special profiles on request.
Contoured bands are available in a thickness of 0.1 mm.