Imprint
ACCORDING TO § 5 TMG:
TOSS GmbH & Co. KG
Danziger Str. 15
D-35418 Alten-Buseck

Managing directors:
Gisela Toss, Ramon Toss and Thomas Schön
Responsible i.S.d. Press releases:
Ramon Toss
VAT ID:
DE 112653592
Contact:
Tel.: +49 (0) 64 08/90 91-0
info@toss-gmbh.de
TOSS packaging systems
TOSS GmbH & Co. KG
Danziger Str. 15
D-35418 Alten-Buseck
Tel.: +49 (0) 64 08/90 91-0
Fax: +49 (0) 64 08/43 55
Email: info@toss-gmbh.de
Internet: www.toss-gmbh.de
Registered office: D-35418 Alten-Buseck, AG Gießen
Commercial register: HRA 1455
General partner: TOSS GmbH
Headquarters in Alten-Buseck
Commercial register: HRB 811
VAT ID: DE 112653592
Management: Ramon Toss, Gisela Toss, Thomas Schön
TOSS packaging systems Freital
TOSS GmbH & Co. KG
Dresdner Str. 313
D-01705 Freital (Dresden)
Tel.: +49 (0) 351/64 71-0
Fax: +49 (0) 351/649 14 49
Email: freital@toss-gmbh.de
Internet: http://www.toss-gmbh.de
Registered office: D-01705 Freital, AG Dresden
Commercial register: HRA 381,
General partner: Ramon Toss Verw. GmbH
Registered office Alten-Buseck, AG Gießen
Commercial register: HRB 2929
VAT ID: DE 140466992
Management: Gisela Toss, Ramon Toss

TOSS industrial products
TOSS GmbH & Co. KG
Dresdener Str. 4
D-35418 Alten-Buseck
Tel.: +49 (0) 64 08/90 91-0
Fax: +49 (0) 64 08/43 55
Email: info@toss-gmbh.de
Internet: http://www.toss-gmbh.de
Registered office: D-35418 Alten-Buseck, AG Gießen
Commercial register: HRA 1831
General partner: Ramon Toss Verw. GmbH
Registered office Alten-Buseck, AG Gießen
Commercial register: HRB 2929
VAT ID: DE 112653621
Management: Gisela Toss, Ramon Toss

HMW
Hainsberger Metallwerk GmbH
Dresdner Str. 313
D-01705 Freital (Dresden)
Tel.: +49 (0) 351/64 71-0
Fax: +49 (0) 351/649 14 49
Email: freital@hmw-gmbh.de
Internet: www.hmw-gmbh.de
Registered office: D-01705 Freital, Dresdner Str. 313, AG Dresden
Commercial register: HRB 518
VAT ID: DE 140461052
Management: Gisela Toss, Ramon Toss

TOSS pneumatics
TOSS GmbH & Co. KG
Dresdener Str. 4
D-35418 Alten-Buseck
Tel.: +49 (0) 64 08/90 91-0
Fax: +49 (0) 64 08/43 55
Email: info@toss-gmbh.de
Internet: http://www.toss-gmbh.de
Registered office: D-35418 Alten-Buseck, AG Gießen
Commercial register: HRA 1949
General partner: TOSS GmbH
Registered office Alten-Buseck, AG Gießen
Commercial register: HRB 811
VAT ID: DE 112653568
Management: Gisela Toss, Ramon Toss

Copyright:
The contents of www.toss-gmbh.de are protected by copyright. They may only be loaded into the main memory and once in another memory (hard disk) for private purposes. Any other use of the texts and illustrations, including extracts, is illegal and punishable without the written consent of TOSS GmbH & Co. KG. Brands and business names are used in the present content; Even if these are not marked as such, the corresponding protective provisions apply.
The content of www.toss-gmbh.de is intended solely for information purposes.

Link Disclaimer:
We include third-party contributions on this website without being checked. Insofar as individual contributions violate the rights of third parties or contain illegal content for other reasons, the respective author is responsible for the legal violation.
Public register of procedures

Public register of procedures
We would be happy to provide you with our public list of procedures on request.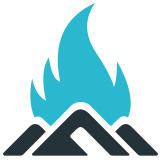 Corporate design, web design and technical implementation with the CMS MODX: